Blueberry Picking in Chilliwack
Here in Edmonton, fall seems to have had happened almost overnight and I find myself caught between my excitement for the new season, and wanting just a little bit more time with summer, and all the fun it brought!
While staying in Chilliwack, back in August, we decided to go blueberry picking on our last day. It was SO smoky, and SO hot, but this is one of my most favourite activities that we've done this year as a family!! Bonus: the box full of blueberries only got dropped once while we were picking... talk about 52 pickup! More like 252 pickup! haha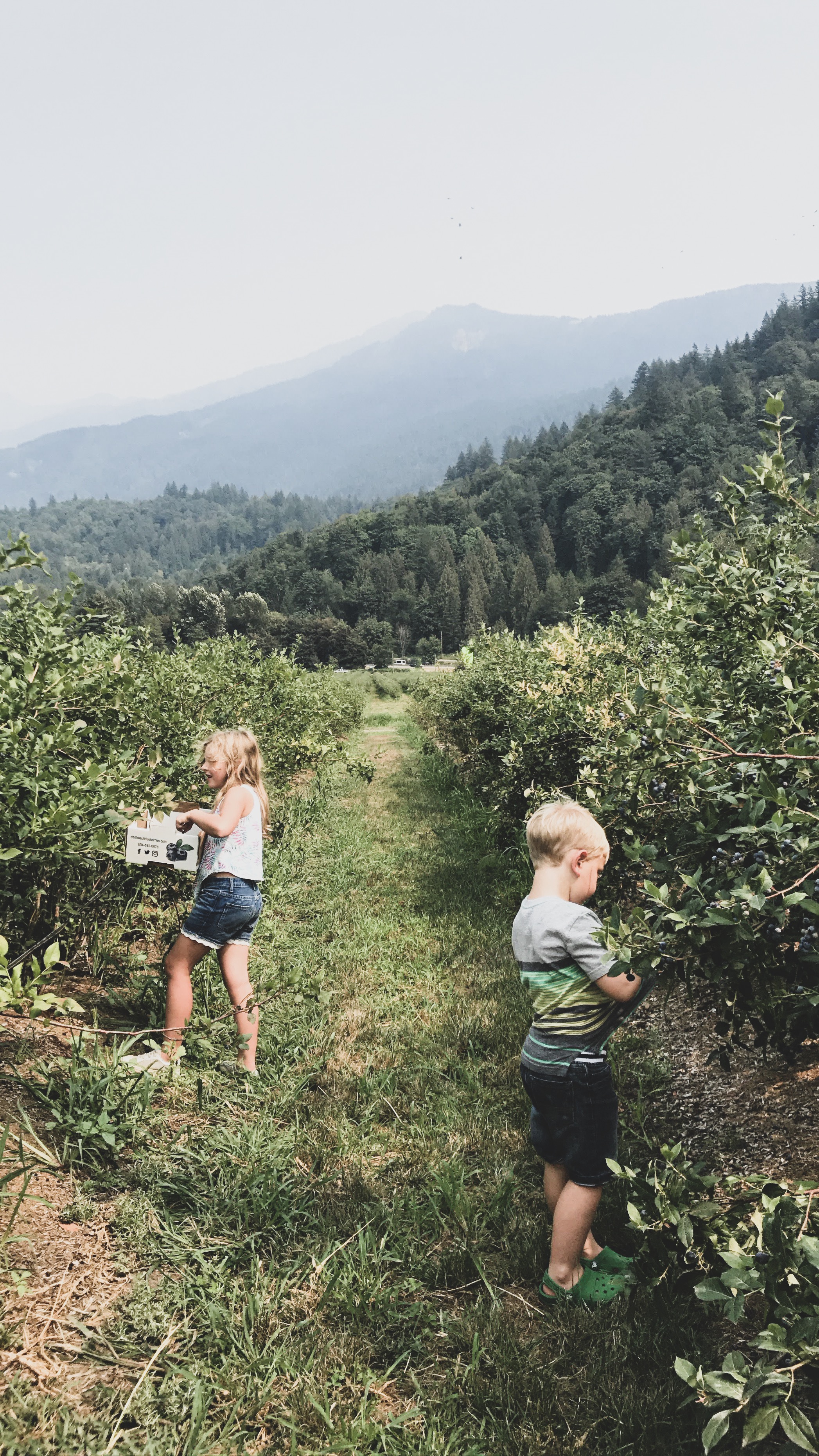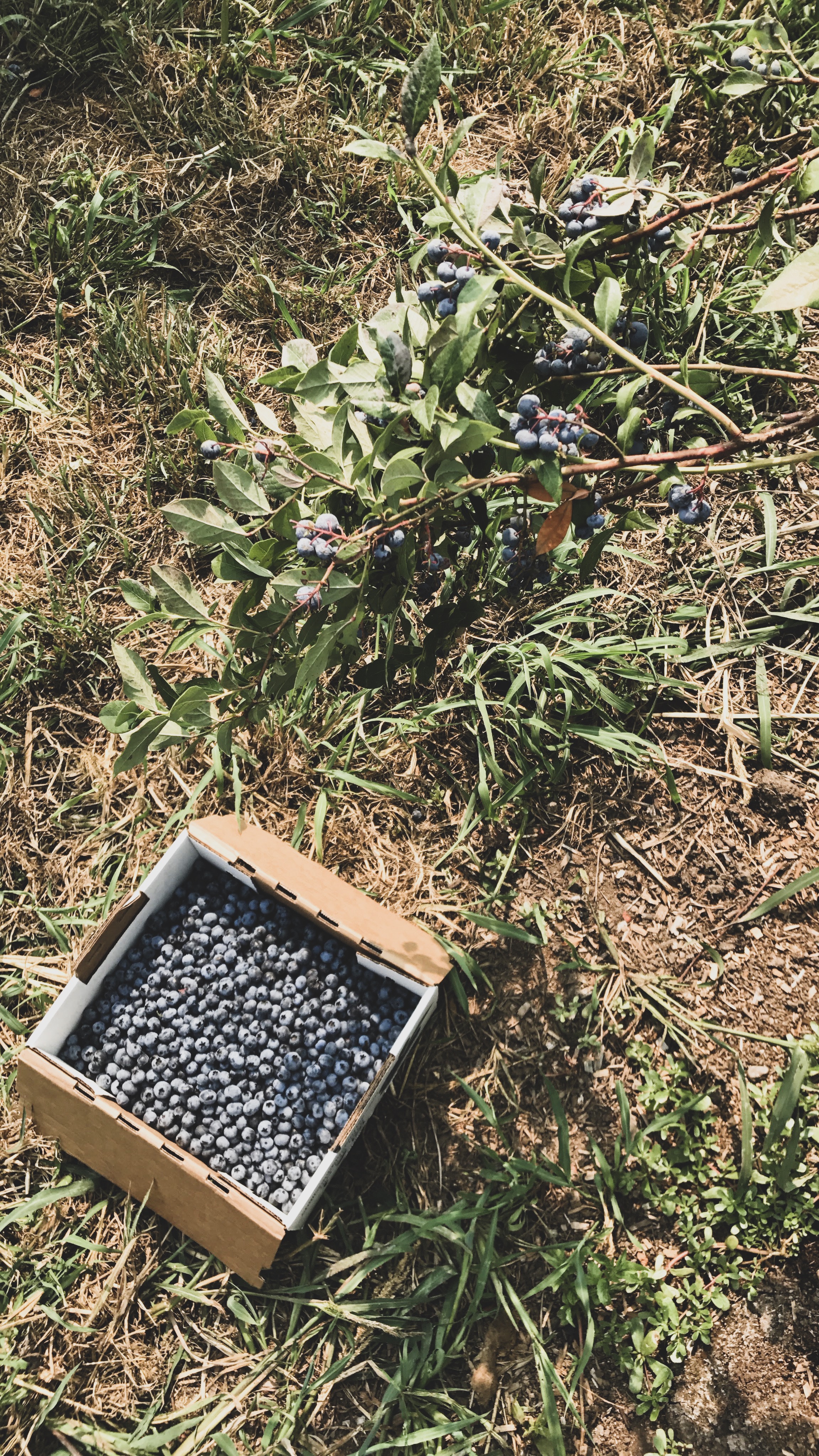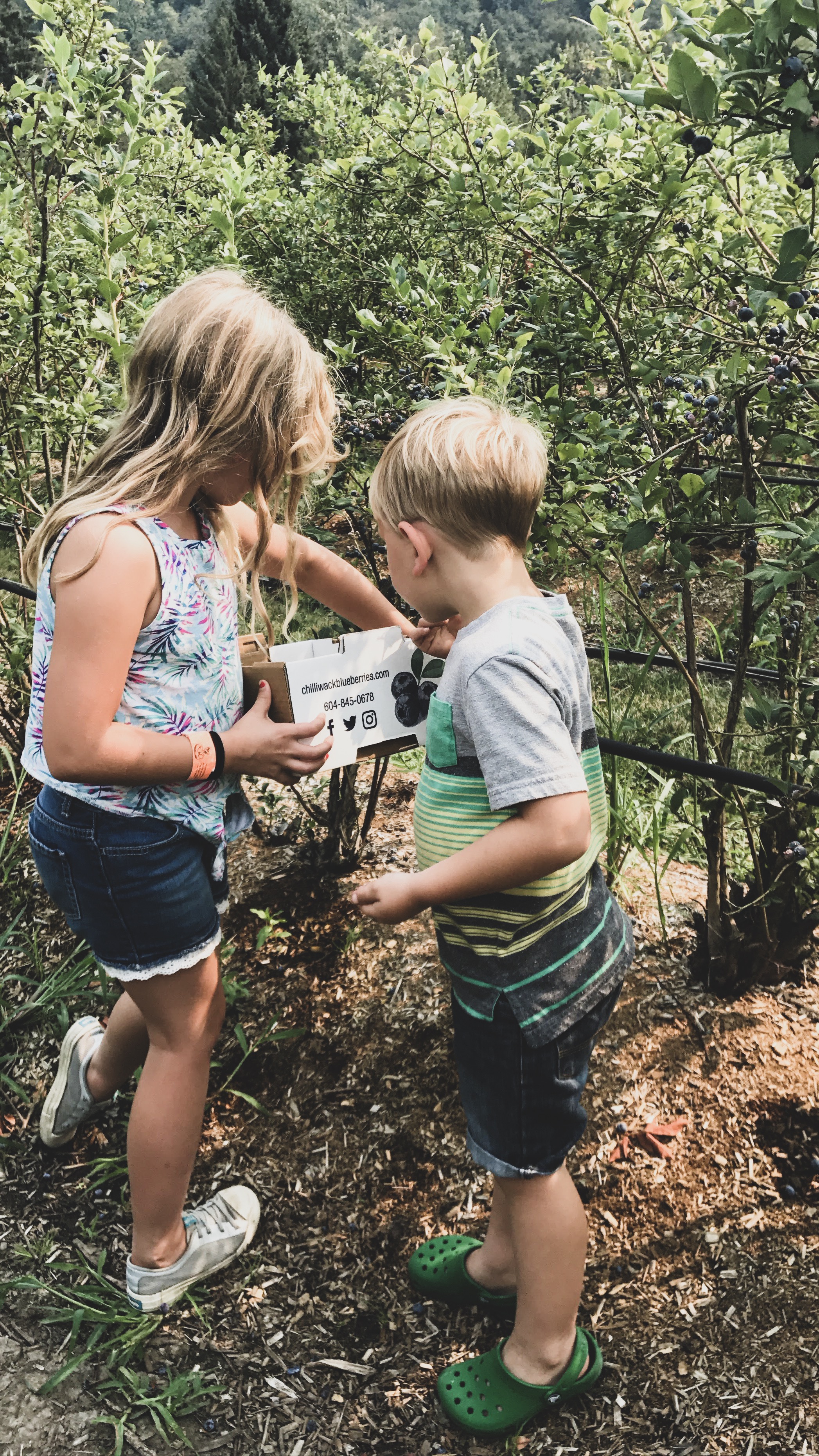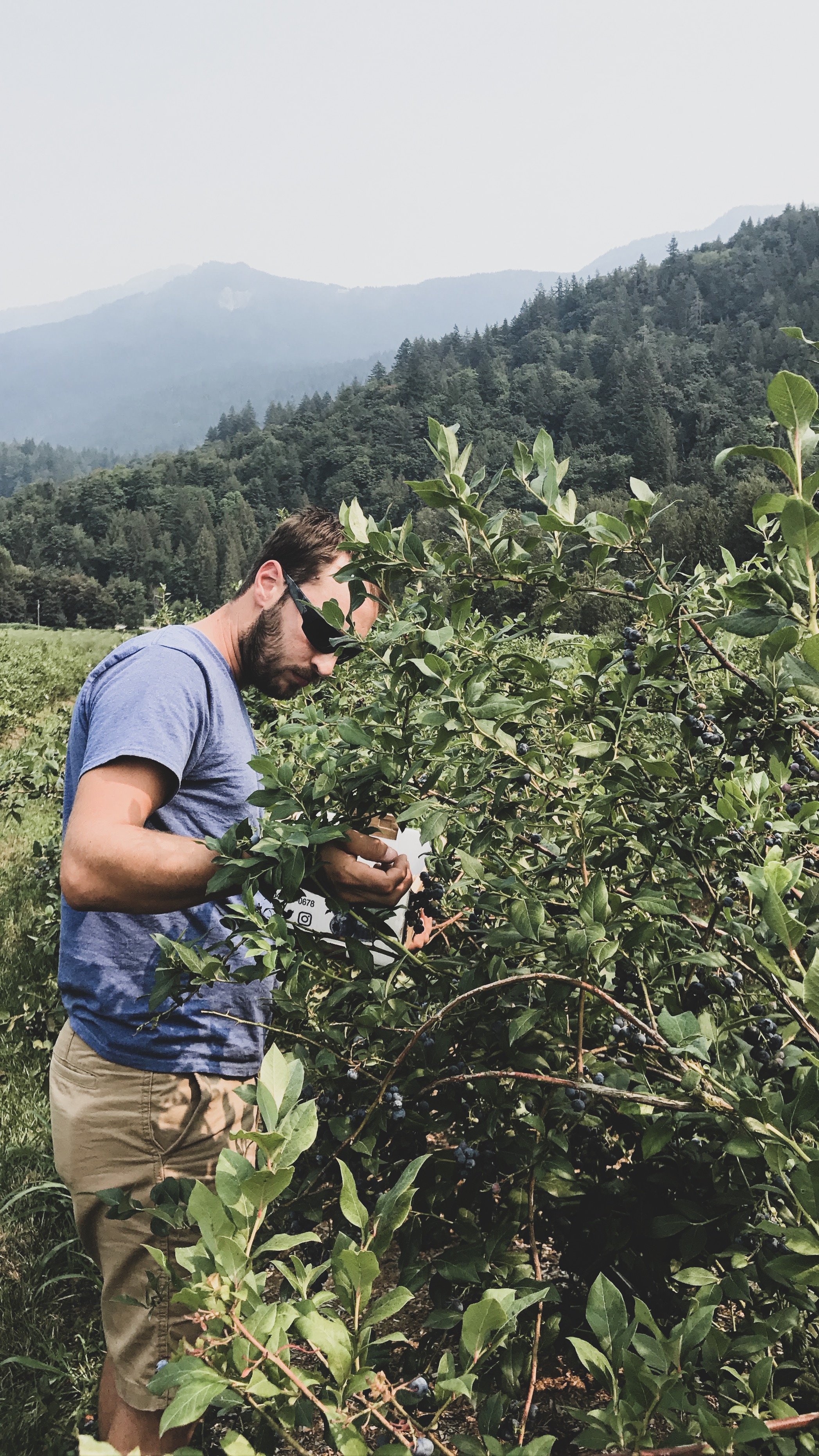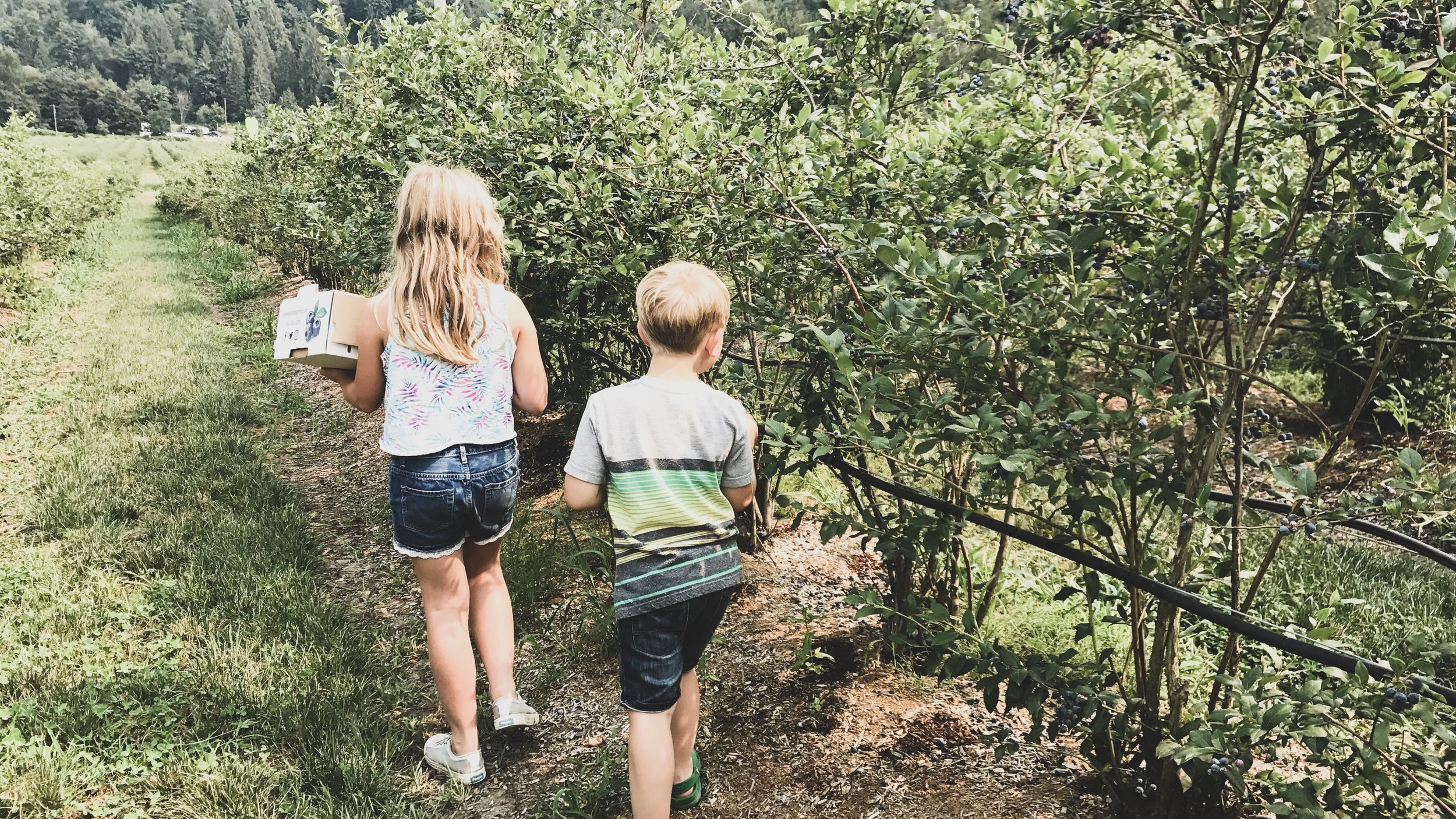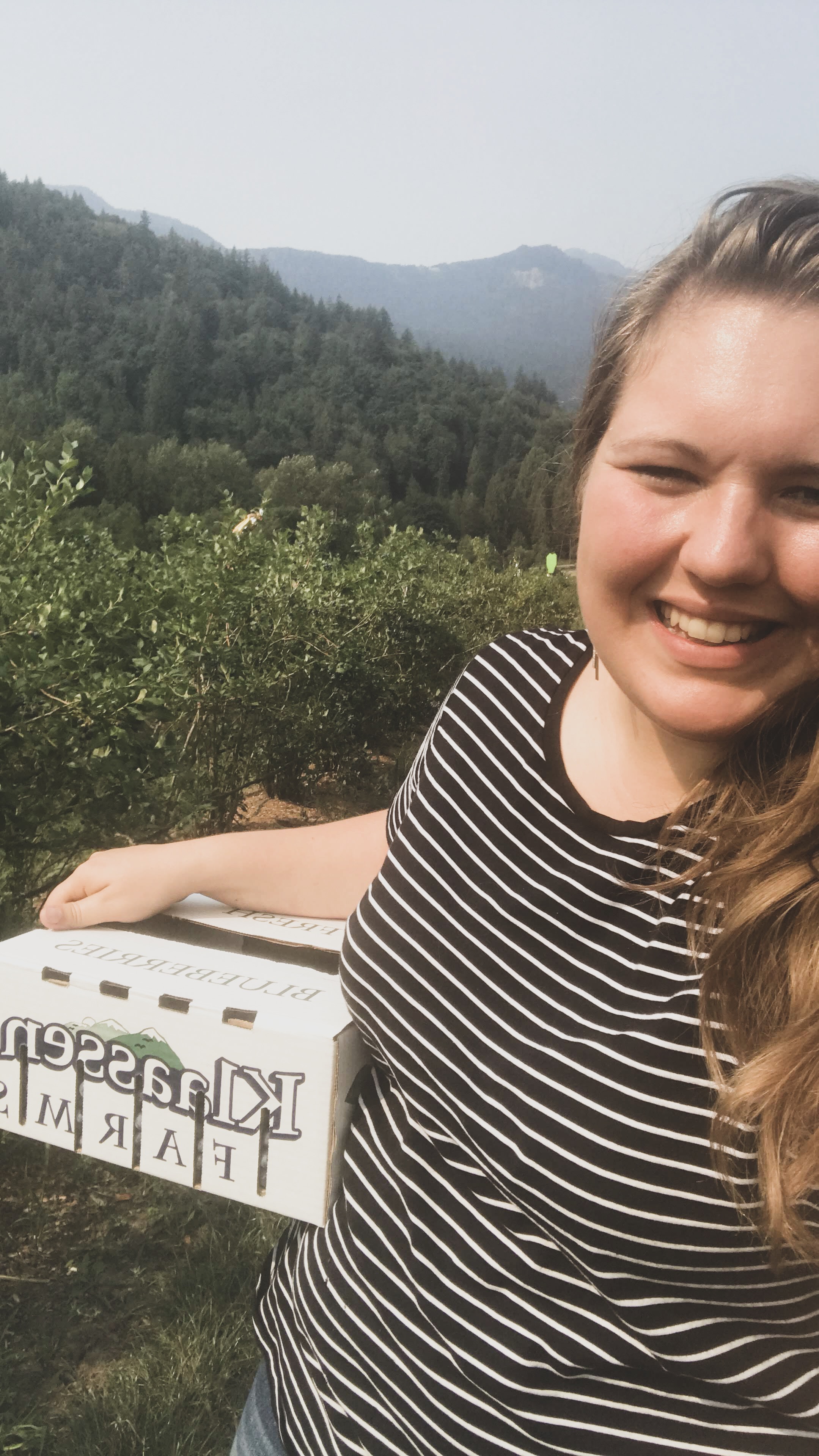 We went to the beautiful Klassen Farms to pick our blueberries. They actually use an organic spray, a huge plus for this crunchy mama, and they are literally right around the corner from my in-laws house, where we were staying. Seriously though, how gorgeous is their farm store?!?
This year's visit was impromptu and we've long since eaten our pickings (all 20 pounds! LOL) but I'm already adding this to our bucket list for next summer! I would like to carve out more time for fruit picking in general, so we can stock our freezers for the winter. We plan on doing it every year but somehow the time always slips by.
What's your favourite food to keep stocked in your freezer?
Until next time,
Alex